Product Introduction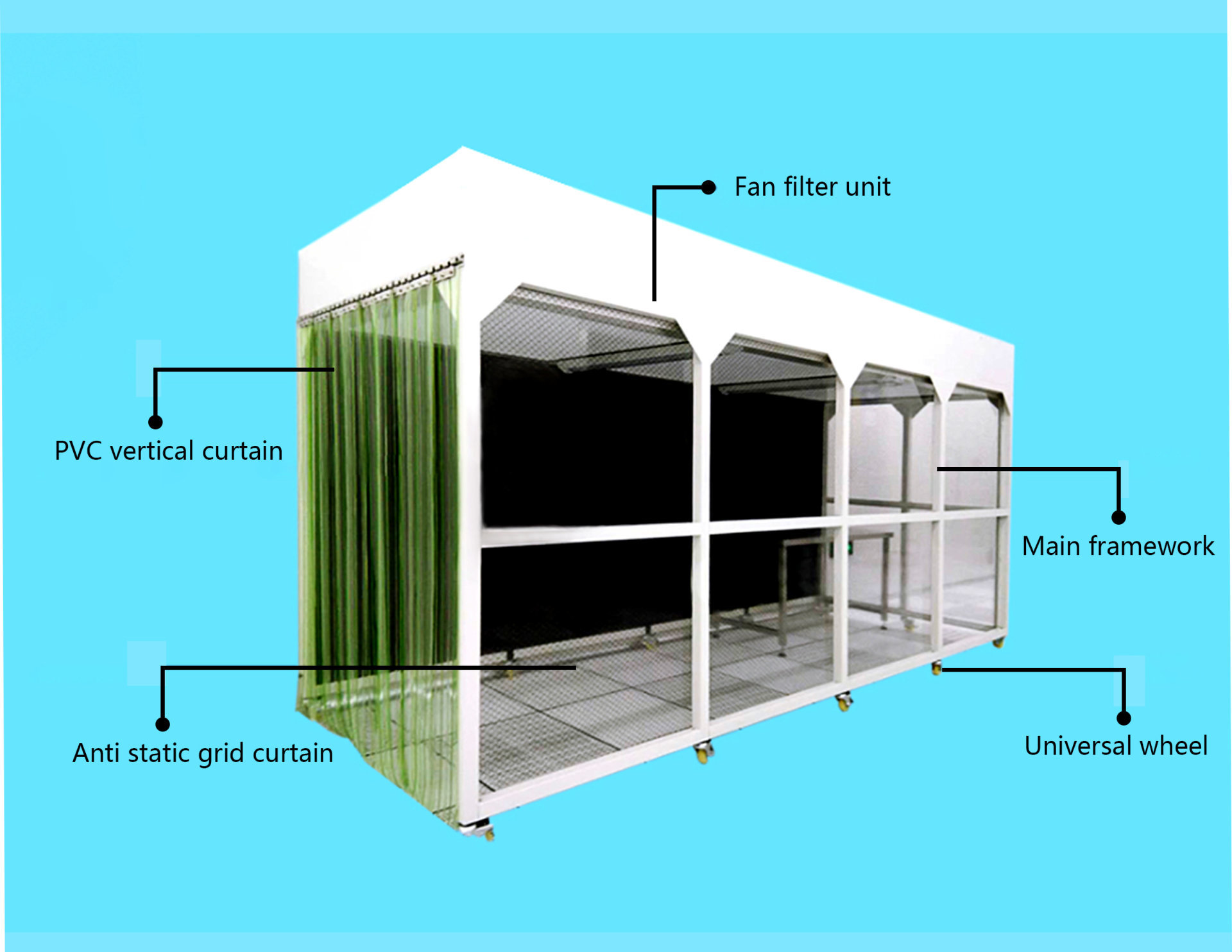 The clean booth is a type of assembled clean room that is an air purification equipment used to provide a local high cleanliness environment. It can be designed and manufactured according to usage needs, with high flexibility, easy installation, short construction period, and strong mobility as its main characteristics. It uses a fan filter unit FFU for air supply, and the frame and ceiling are painted square ducts (or stainless steel square ducts, industrial aluminum materials). It is surrounded by anti-static hanging curtains, and the internal purification level can reach ISO1 to 8 levels. It is widely used in local high cleanliness occasions such as optoelectronics, electronic assembly lines, laboratories, and assembly areas.
PRODUCT FEATRUES
Core components: centrifugal fan;
Quick assembly: The framework produced by the factory is installed on-site, with a short construction period;
Selected materials: PVC mesh curtains, adjustable foot cups, and universal wheels;
Strong flexibility: The framework can be reused and the small clean shed can be moved;
Humanized structure: It can be used alone or in combination, and can be assembled into dust-free assembly line equipment in conjunction with the assembly line.
Modular design: modular structural design, easy to improve cleanliness level, strong scalability, high reuse value, and convenient installation.
Simplicity structure: Compared to a dust-free operating platform, it has a large available internal space and can be used in conjunction with assembly lines
Strong repeatability: The module framework can be reused; Low cost, fast construction, and low floor requirements.